TheBoyWonder is a Captain in the Timelords fleet. He has been a member of the fleet since June 8th 2011, when the fleet was first formed.
With the addition of Ranks into the fleet, he was given the rank of Captain by his superiors, something he is greatly honoured by.
TheBoyWonder is a part of Timelord's security division.
Star Trek Online
Edit
TheBoyWonder started playing Star Trek Online when it became free to play.
Federation character: (Primary) - Ra's al Ghul, Rear Admiral
Klingon character: Nahlvek, Lieutenant
Romulan character: S'tev tr'Letan
Handle:@Mr_Fett
Chatango: LastSonOfGallifrey
Primary ship - U.S.S Ares, Dervish class escort (customized variant) NCC - 111094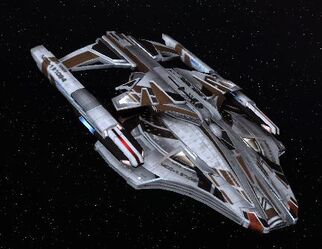 TheBoyWonder has been decorated with the following:
Dedicated service ribbon (1 year) 

Federation special task force ribbon 

Appreciation ribbon 

Starbase worker ribbon